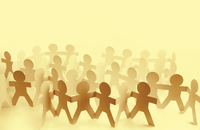 New storage classes for Amazon S3
Class Society
Each Amazon storage class addresses a different usage profile; we examine the new classes to help you make the right choice.
AWS introduced several new storage services and databases at re:Invent 2018, including new storage classes for Amazon Simple Storage Service (S3). In the meantime, new releases (S3 Intelligent-Tiering and S3 Glacier Deep Archive) have become available that quickly boost the number of storage classes in the oldest and most popular of all AWS services from three to six. In this article, I present the newcomers and their characteristics.
Amazon's Internet storage has always supported storage classes, between which users can choose when uploading an object and which they can also switch automatically later using lifecycle guidelines. The individual storage classes have different price models and availability classes, each of which optimally addresses a different usage profile. So, if you know the most common access patterns to your data stored in S3, you can optimize costs by intelligently choosing the right storage class.
High-Availability SLAs
The individual storage classes differ in terms of availability and durability. Because AWS generally replicates data within a region (with the exception of the S3 One Zone-IA class) across all availability zones, Amazon S3 is basically a simple, key-based object store. Amazon S3, for example, offers 99.99 percent availability in the standard storage class and 99.99999 percent permanence, which means that of 10,000 stored files, one file is lost every 11 million years, on average. AWS even guarantees this under its Amazon S3 Service Level Agreement [1]. By the way, such a service is by no means available for all AWS services.
The new S3 Intelligent-Tiering memory class also has a stability of 99.999999999 percent with an availability of 99.9 percent, just as in the S3 Standard-IA class. In the case of the S3 One Zone-IA storage class, however, replication only takes place within a single
...
Use Express-Checkout link below to read the full article (PDF).
comments powered by

Disqus