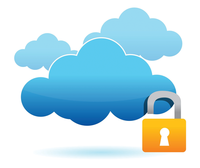 Secure cloud-native services with Prisma Cloud Compute
Safe Clouds
Improve the security of cloud-native components by integrating them into the Prisma Cloud Compute Edition security suite.
The recent notable milestones in the evolution of software development and how applications are served over the Internet, not least of which are the popularity of portable containers and Docker's remarkable rate of adoption, had security professionals scratching their heads until the security challenges that they presented were fully understood. Few niche vendors fully embraced container security headaches as Docker's toolbox took the developer world by storm. The sophisticated security suite Twistlock, now Prisma Cloud Compute Edition [1] after their acquisition by Palo Alto Networks (see the "What's in a Name?" box), stood out from the crowd and, through natural selection, took center stage in the container security space.
The rebranding from Twistlock to Prisma Cloud Compute is still in transition, so you'll see both product names mentioned throughout this article. Adding to the confusion, Palo Alto Networks offers two similarly named products [2]: the software-as-a-service (SaaS) version Prisma Cloud Compute, for which Palo Alto Networks hosts the console and you deploy the agents, and the Prisma Cloud Compute Edition on-premises product, which you deploy and operate in your own environment. In this article, "Prisma Cloud Compute" refers to the self-hosted version.
Now, having increased its feature set significantly, the cloud-native security suite is exceptionally sophisticated. After the introduction of multiple new features (e.g., the ability to protect host machines that aren't running containers, serverless function protection, and improvements in continuous integration-continuous delivery), it's safe to say that the product has raised its game significantly. Moreover,
...
Use Express-Checkout link below to read the full article (PDF).
comments powered by

Disqus