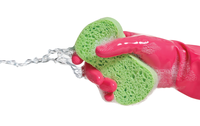 Tune your databases
Spick and Span
Release 2 of Percona Monitoring and Management for open source databases helps reign in inefficient queries and ensure you are making the best use of the available hardware.
Databases are complex beasts that, if not tamed, can bring your application to its knees. Throwing more hardware at the problem might give you some momentary respite, but this solution to satiate an ill-mannered database's unending appetite for resources will only end up breaking the bank.
In fact, what is required is to chip away the inconsistencies and optimize the database for maximum performance. This process isn't a one-time task and is easier said than done. Like security, performance optimization is an on-going process that begins as you roll out and provision the database during development and continues into the production environment.
Percona Monitoring and Management (PMM) [1] is an AGPL-licensed open source platform that, as its name suggests, will help you monitor and tweak your databases. PMM supports several popular open source databases (e.g., MySQL, MariaDB, PostgreSQL, and MongoDB) and can help you gain insight into their complexity and performance. Moreover, you can use PMM to manage databases, whether they are hosted in the cloud or on premises.
PMM lets you drill down and identify database-specific queries that are causing bottlenecks. One of PMMs highlights is its Query Analytics function, which can help identify problematic queries thanks to several useful filtering options.
Originally released in 2016, the second major release of the platform in 2019, dubbed PMM2, comes with lots of new features, including several enhancements to the Query Analytics function. A new Security threat tool, run daily, checks for common database security issues and flags any non-compliance.
Installing the Server
The main component of the PMM client-server architecture is a server that is responsible for aggregating and visualizing data from databases. The machine on which you install it becomes the monitoring
...
Use Express-Checkout link below to read the full article (PDF).
comments powered by

Disqus