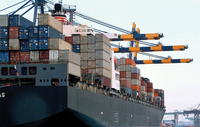 Container microdistributions k3OS and Flatcar
Micro Cures
In contrast to legacy systems, container-only distributions make do with an absolute minimum of software, which radically simplifies maintenance.
As anyone who has spent a couple of years as a Linux admin will note: IT has changed more in the past decade than ever before. The cloud has been shaking up the industry since 2010, and containers have increasingly been the focus of interest since 2015, at the latest. Container automation is being taken one step further in the form of micro operating systems (OSs), which have nothing to do with microkernels; rather, they refer to the software set that comes with the product. Today, the first premise of container automation is to reduce to the max the software needed on systems. The intent is to avoid maintenance overhead, because where nothing is installed, nothing needs updating and maintaining.
In this article, I explain the basic principle of the approach and then introduce k3OS [1] and Flatcar [2], two microdistributions that are seen as alternatives to systems by the established vendors.
Microdistributions
The major vendors have consistently trained administrators over decades to cope with increasingly complex systems. A distribution is nothing more than a compiled Linux kernel, which – together with a huge bunch of administrative tools – finds its way onto a server hard drive.
Current systems in particular come with considerable complexity on board. One typical example is the package manager: To avoid admins having to compile every program themselves, the distributors deliver many programs in packaged form. To be able to update them, package managers use a lot of tricks to avoid trouble (Figure 1). Debian, for example, makes many compromises in Dpkg to prevent packages from overwriting changes in /etc.
Use Express-Checkout link below to read the full article (PDF).
comments powered by

Disqus