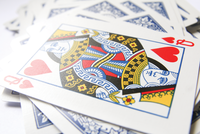 eSIMs in the enterprise
Card Change
In this overview, we look at the opportunities eSIM technology offers for the mobile workplace and what IT managers need to watch out for in deployment and management.
The COVID-19 crisis and 2020 have changed the world of work. In response to the virus, many companies introduced long-term home office work models for their teams for the first time. Today, it is clear that the legacy 9-to-5 working model in the office is a thing of the past for many. Even when new people join the company, their first day at work often no longer takes place on the company premises but at home. Employees need to be able to commission their devices into operation as easily as possible while complying with corporate security standards.
Devices need to be directly subordinate to a unified endpoint management (UEM) system to ensure that they are configured in line with corporate policies. IT support can't supervise employees while they are at home and would be happy to field as few requests for help as possible. The same applies when a device needs to be replaced. The exchange needs to take place with as little overhead as possible for both users and IT.
Technologies for remote commissioning of devices already exist, and corporations could do worse than deploy them in line with requirements. One such technology is the eSIM, which offers employees, companies, and their IT administration teams the opportunity to simplify mobile work.
eSIM-Enabled Devices on the Rise
The embedded SIM is a chip built into the mobile device that stores one or more profiles belonging to network operators. For this purpose, each eSIM has an eID: a unique number used to authenticate the user on the mobile network. eSIM technology replaces physical SIMs in mini, micro, or nano format and offers many advantages for users. The eSIM looks completely different from a physical SIM and solves some of its challenges, as well.
eSIM technology was first used in a smartwatch by manufacturer Samsung in 2016. In the following years, its use was enabled in smartwatches by other manufacturers, as well. In 2018, the eSIM then gained further popularity when Google and Apple brought it to their smartphones. Today, increasing numbers of smartphones, tablets, and smartwatches can use an eSIM, and the numbers continue to increase. According to a study by Juniper Research, global usage is expected to rise from 1.3 billion in 2021 to 3.4 billion in 2025 [1]. In the long term, it's possible that these rising numbers could lead to the elimination of the slot for physical SIMs in mobile devices and to eSIMs becoming the sole standard. eSIM technology is already being used successfully outside of mobile communications (e.g., in the ioT and connected car sectors).
Fast Commissioning on the User Side
One advantage of the eSIM lies in simplified operations. A physical SIM first has to be handed over to the employee, either in person or by surface mail. Once received, it has to be broken out of the packaging and inserted into the device. With the eSIM, these two steps are eliminated, and errors, misuse, and long shipping routes can be avoided.
Employees can enable eSIM profiles regardless of their time zone and location by scanning a QR code. All they need is an Internet connection. In this way, employees can be ready to start work within a few minutes without any intervention on the part of IT support. This advantage saves time and resources for both sides, especially in times of hybrid work models and decentralized IT structures.
Parallel Use of Plans
For employees who travel on business, the IT department can issue an eSIM with a plan for the appropriate country at short notice. The eSIM also often supplements a physical SIM card. For example, a business and a private plan can be used in parallel on the same device. In many cases, this would not be possible without the eSIM because not every device offers the option of inserting two physical SIM cards in one device.
Likewise, the use of multiple business plans is no longer a problem. Depending on the device, up to 10 eSIM profiles can be stored and selected in parallel, which is a major advantage in terms of costs, as well, for companies that have opted for Bring Your Own Device (BYOD) or for private use of business devices (corporate-owned, personally enabled; COPE). Employees also benefit because they don't have to carry two devices for personal and business use.
comments powered by

Disqus
---
---
---
Support Our Work
ADMIN content is made possible with support from readers like you. Please consider contributing when you've found an article to be beneficial.
---