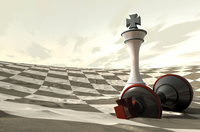 Managing Active Directory sites and subnets
Divide and Conquer
Active Directory domains distributed across multiple physical locations with IP subnetting and network configuration allows for replication and universal user logins.
One important area of Active Directory (AD) management is replication of domain controllers (DCs), especially across multiple sites (Figure 1). Separate domains for each of the physical locations is not necessary – multiple domains are more complicated to manage in most cases than multiple locations for a single AD domain. Active Directory recognizes the physical subdivision and adjusts replication to reflect this. For example, AD replication between sites uses data compression and occurs far less frequently than on a local network.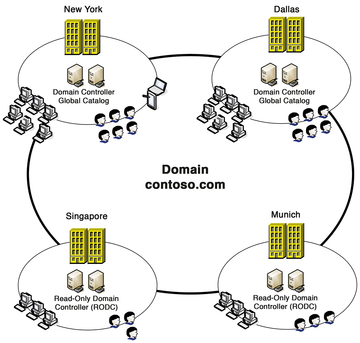 Active Directory uses its own service to manage replication automatically within and between sites. This service, known as the Knowledge Consistency Checker, connects the domain controllers of the various sites and automatically creates a replication topology on the basis of defined schedules and site associations.
If more than one DC is available at each site, not all are replicated between sites. Intelligent mechanisms detect grouped DCs and control their replication, as well, so that a slower line between sites is not unnecessarily disrupted by AD replication. Each site has bridgehead servers that pass the information from their own AD site to
...
Use Express-Checkout link below to read the full article (PDF).
comments powered by

Disqus