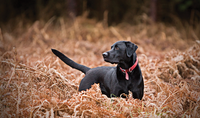 Diving into infrastructure security
Trackers
How to deal with threat intelligence on the corporate network when the existing security tools are not effective.
If you are responsible for protecting the corporate infrastructure, you probably have various security products in use to support you in this task – with a distinction made between network and host security. These terms primarily relate to where a security system is deployed. Firewalls or network intrusion detection systems (NIDS) are deployed at central points on the network, and antivirus programs or host intrusion detection systems (HIDS) are put on as many computers as possible in the enterprise.
Firewalls let you allow or deny network connections according to a fixed ruleset and primarily prevent requests from the Internet access to the corporate network. Depending on the size of your environment, firewalls can also isolate different departments. In addition to a fixed set of rules, a NIDS can use dynamic or heuristic detection techniques that classify network connections on the basis of metadata, as well as communication content, and trigger an alert when suspicious connections are detected.
Classic antivirus programs protect your computer by means of bytecode signatures or use heuristics that combine special system calls or file and hardware access. HIDS also monitors user actions, files, and directories, as well as the registry and network connections. Some vendors specifically enhance their virus scanners with HIDS-specific features to enable comprehensive host security.
Even if you have implemented the normal protections in your company, as an administrator or security analyst you will want to take a more in-depth look in some situations (e.g., employees reporting irregularities in IT-specific processes, such as untypical behavior of their PCs or certain programs) to make sure attacks on your infrastructure are not happening. Also, attacks on high-ranking targets by smart hackers can encourage a look into infrastructures to search for signs of attacks.
TTPs, IoCs, and
...
Use Express-Checkout link below to read the full article (PDF).
comments powered by

Disqus