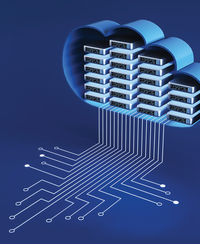 Offshoring and the Great Layoff
Welcome
No, you're not mistaken and not imagining things. I've written about the Great Resignation, the Great Stay Put, and now the Great Layoff.
No, you're not mistaken and not imagining things. I've written about the Great Resignation, the Great Stay Put, and now the Great Layoff. In case you haven't noticed, the IT industry is in the midst of a massive contraction, in which thousands of workers have lost their jobs. According to one report, 37 percent of tech workers are in a state of worry about the looming possibility of getting laid off [1].
It's a funny thing about the IT industry, and maybe it applies to all industries, but hiring in this field goes in cycles. Boom, bust, boom, bust, and so on. There's never a happy medium where growth, prosperity, and normal attrition exist. What doesn't make sense to me is that technology is still here, no matter what. The work still needs to be done. Services need maintenance, hardware needs to be replaced, and software needs to be compiled and installed, but today, we can do without 20 percent of the workforce we had yesterday?
When the economy slides into a downturn, companies look for ways to cut their budgets. In the high tech field, budgets are often cut through outsourcing to offshore providers. The perception among many executives is that offshoring provides an identical product for less overhead, but customers sometimes see it differently.
Some software companies try to outsource their customer support. Of course, this sometimes works adequately, but sometimes it doesn't work at all. I've been frustrated in the past navigating the language barrier with phone support techs who have only a superficial understanding of the product they are supposed to be supporting.
Another problem for companies that provide products and support in the IT industry is that your customers will know you're outsourcing, and they'll want a lower price. I don't blame them. If I hired Company X to be my managed service provider and knew they were offshoring support to get that sweet, cheap labor, I'd want to share in the lower cost too.
Another problem is that the country where your company is located won't receive any economic benefits from the money it is sending overseas. You might be getting cheaper labor, but you're not generating the economic activity needed to turn the local economy around: income taxes, product purchases, and local buying. Local spending builds an economy. I agree with the signs that say "Shop Local" or "Buy Local."
The sadder part of the story is the quest for cheap labor is ongoing. One company I worked for devastated local economies in certain countries by first offshoring to them and then finding cheaper labor somewhere else.
Offshoring is bad for the economy and bad for workers, but if you're obsessed with saving money overseas, how about moving some C-level executives to these cheap labor locations – mic drop.
Ken Hess * ADMIN Senior Editor
comments powered by

Disqus