GitLab 12.3 Brings More Security to DevOps Engineers
With the release of version 12.3, GitLab has added a new security focused feature called Web Application Firewall for Kubernetes Ingress.
"In GitLab 12.3 we are shipping our first iteration of a Web Application Firewall built into the GitLab SDLC platform. Its focus is on monitoring and reporting of security concerns related to your Kubernetes clusters," said GitLab in a press announcement.
The feature helps sysadmins determine if HTTP or HTTPS traffic contains malicious code.
GitLab plans to expand the scope of the feature by adding firewall rules to help reduce risk in earlier stages of application development.
According to the release, "Future releases will expand the WAF capabilities to block malicious traffic, create and manage firewall rules, and inform earlier stages of development to take action to further reduce risk."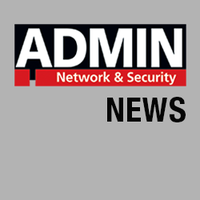 comments powered by

Disqus