Linux Kernel 5.17 Has Finally Arrived
The latest Linux kernel has arrived and it's chock full of surprises for new hardware, performance enhancements, and security fixes.
Chief among the new additions is support for the AMD P-State driver, which is a performance scaling driver that introduces a new CPU frequency control mechanism for AMD Zen-baed CPUs. This new driver will offer vastly improved power efficiency and will go a long way to aid the performance on the Steam Deck.
Other hardware additions/improvements include updates for next-gen AMD GPUs, more improvements for Apple Silicon, initial support for Intel Raptor Lake S graphics, support for custom fan curves for some ASUS ROG laptops, a new driver for x86 Android tablets, support for Intel's new "platform firmware runtime update" (which allows for partial firmware updates without rebooting a system), and a new driver for the Lenovo Yoga Book.
Of note in the latest release is a fix for the Spectre v2 vulnerability, which affects a large range of processors from Intel, AMD, and ARM. This was actually one of the reasons for the delay because an embargo on public disclosure of the AMD patch for the vulnerability meant that the kernel automated testing process found a number of "fixes for the fixes." On this, Linus Torvalds (the creator of Linux) said, "None of this was really surprising, but I naïvely thought I'd be able to do the final release this weekend anyway." Torvalds continued, "We also really don't have any reason _not_ to give it another week with all the proper automated testing."
Although kernel 5.17 might not be the most glamorous release, thanks to the Spectre v2 fixes, it's a crucial one. Of course, it's now up to distribution maintainers to make this kernel available for users.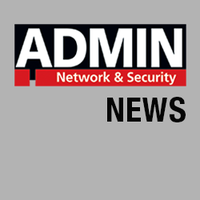 comments powered by

Disqus