Linux Kernel 5.18 Has Arrived On Time and Ready for Installation
Without delay, the latest Linux kernel has been released and includes the usual round of new hardware support. The release includes support for the new Raspberry Pi Zero 2 W, the Tesla FSD chip (which is a Samsung-based ARM SoC being used for the self-driving functionality in the Tesla autos), a new driver for the Hardware Feedback Interface found in Intel hybrid CPUs, a new driver for Razer BlackWidow keyboards (which fixes the macro key handling), support for MediaTek MT7916, MT7921U, and Broadcom BCM43454/6 wireless hardware, and support for the Intel M.2 WWAN card.
Other areas that have seen improvement include updates to the NUMA balancing scheduler for AMD EPYC servers, a new AMD HSMP driver, improvements to AMD nested virtualization, Intel idle driver support for Xeon "Saphire Rapids" CPUs, FreeSync now enabled in the AMDGPU driver, Btrfs now supports encoded I/O, and FN key mapping for MacBook Pro hardware with touch bars.
There has also been a rather controversial addition to the kernel, by way of the Intel Software Defined Silicon (SDSi) driver, which restricts access to particular CPU features if an Intel hardware certificate isn't present. Some fear this could herald an era wherein users must pay for a license to unlock those features. Most likely, this fear will amount to nothing, but it's good to know the addition of the feature is there.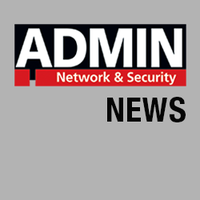 comments powered by

Disqus