Red Hat Enterprise Linux Now Available on Oracle Cloud
Red Hat and Oracle recently announced a new collaboration making Red Hat Enterprise Linux (RHEL) available through the Oracle Cloud Infrastructure (OCI). Additionally, Oracle says, "OCI is now a member of Red Hat's Certified Cloud and Service Provider (CCSP) program and can be found in the Red Hat Enterprise Linux Ecosystem catalog."
This means that "starting today, customers can deploy Red Hat Enterprise Linux on OCI and receive full support for these certified configurations from both Red Hat and Oracle," says Clay Magouyrk, executive vice president, OCI.
The unlikely pairing, says Steven J. Vaughan-Nichols, "is something like Tesla partnering with GM to sell Tesla Model S electric cars at GM dealerships. Unbelievable!"
Nonetheless, the collaboration means customers have more choice of operating systems to run on OCI. For example, says Oracle, "you can now run the latest version of RHEL 7, 8, and 9 on OCI's most popular, current generation of virtual machine (VM) shapes."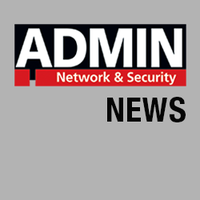 comments powered by

Disqus