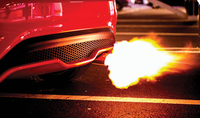 A buyer's guide to NVMe-based storage
Speedster
An all-flash NVMe-based data storage solution can contribute to a lean, powerful, and future-proof data center.
Nonvolatile Memory Express (NVMe)-based storage solutions are currently the fastest way to transfer data from memory to processing, which means you can use the latest generation of multicore CPUs and GPUs that require massively parallel processing capacity. NVMe is capable of accelerating databases and large-scale virtual machine (VM) farms to unfold the potential of greater performance density and the advantages of shared storage.
The result is significant performance advantages for demanding applications that are slowed down by previous storage technologies. The added speed ensures that website content is loaded before the viewer leaves. In complex financial transactions, a difference of microseconds can determine the gain or loss of multidigit sums. NVMe is gaining importance in all business scenarios where speed of data access directly affects revenue.
Fast Interface
NVMe is a next-generation interface protocol for accelerated communication between the processor and flash storage hardware. The interface for faster access to solid-state memory (i.e., nonvolatile mass storage) by way of a PCIe bus (PCI Express) was standardized for the first time in 2011. NVMe was initially limited to the consumer market, especially for smartphones and large enterprise storage solutions. In the meantime, however, NVMe has made it into the mainstream business-to-business market with storage solutions that are also cost effective for small and medium-sized businesses.
For enterprise flash arrays, NVMe delivers significantly higher performance than the previously predominant serial attached SCSI (SAS) and serial advanced technology attachment (SATA) hard disk interfaces (Figure 1). The reason for the performance leap is that NVMe is significantly faster than the traditional SAS storage protocol, supporting up to 64,000 parallel queues with
...
Use Express-Checkout link below to read the full article (PDF).
comments powered by

Disqus