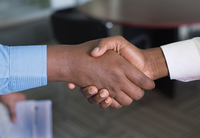 Tools for automation in the cloud
Tried and Trusted
Axutomation in the cloud does not require expensive new acquisitions when tools such as Ansible, Salt, Puppet, or Chef are already in use locally and can contribute to the automatic management and orchestration of cloud workloads.
IT without automation is simply impossible to imagine today. One of the many mantras of strict advocates of automation is: "If it's not automated it doesn't exist." In view of a continuing shortage of skilled workers, companies have virtually no choice – if you task expensive personnel with performing the same banal maintenance chores time and time again, you will simply be unable to achieve the high degree of innovation required in present day business.
It comes as no surprise that many large and small providers want a piece of the pie. One automation topic has seen much attention in recent years: workloads in the cloud. A separate sub-genre of automation has even emerged – orchestration – which, although it takes automation up several levels, is ultimately still automation at the end of the day.
Special Cloud Tools Often Not Needed
The range of orchestrators and automators for managing workloads in clouds is as diverse as the cloud candidates themselves. Specific solutions exist for each of the major public cloud providers, and private clouds have additional tools that are based on OpenStack, for example. Admins sometimes face a dilemma: Which solution is the best for my application? Is it worth spending large sums of money on additional software?
Often enough, the answers to these questions are an unequivocal "No." If a company already uses an automation tool such as Ansible, it will likely also be able to handle the cloud-based tasks. Often enough, though, administrators who work with these tools on a daily basis are not even aware of the fact.
This article pursues several goals. I want to sharpen the admin's senses that many automators can handle cloud tasks well out of the box, and I want to provide an overview of the cloud capabilities of the most important established applications: Puppet, Chef, Ansible, and Salt. This endeavor, then,
...
Use Express-Checkout link below to read the full article (PDF).
comments powered by

Disqus