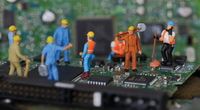 A self-healing VM system
Server, Heal Thyself
The right combination of mostly free automation and monitoring tools can create a self-healing system, in which your servers fix themselves.
A common definition of a self-healing system is a set of servers that can detect a malfunction within its own operations and then repair any error(s) without outside intervention. "Repair" in this case will specifically mean replacing the problematic node entirely. In the example discussed in this article, I used Monit [1] to monitor the state of each virtual machine and Ansible to execute the replacement of faulty nodes. A DHCP server was also configured to assign new network addresses and reclaim the addresses that are no longer used.
An in-depth tutorial of the technologies used in the examples is not given. It is left up to the reader to acquire additional documentation if needed. Figure 1 below shows an overview of the setup.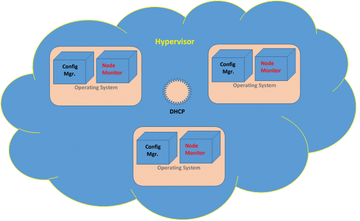 Clouds and Hypervisors
The term "hypervisor" in this article means any platform or program that manages virtual machines to share the underlying hardware resources of a cluster of host servers. Under this definition, Amazon Web Services and Azure are included as hypervisors. Traditional examples, such as Red Hat KVM, VMware ESXi, and Xen are more suitable for this
...
Use Express-Checkout link below to read the full article (PDF).
comments powered by

Disqus