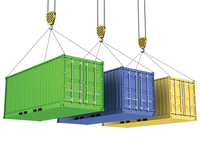 MinIO: Amazon S3 competition
Premium Storage
MinIO promises no less than a local object store with a world-class S3 interface and features that even the original lacks.
The Amazon Simple Storage Service (S3) protocol has had astonishing development in recent years. Originally, Amazon regarded the tool merely as a means to store arbitrary files online with a standardized protocol, but today, S3 plays an important role in the Amazon tool world as a central service. Little wonder that many look-alikes have cropped up. Ceph, the free object store, for example, has offered a free alternative for years by way of the Ceph Object Gateway, which can handle both the OpenStack Swift protocol and Amazon S3.
MinIO is now following suit: It promises a local S3 instance that is largely compatible with the Amazon S3 implementation. MinIO even claims to offer functions that are not found in the original. The provider, MinIO Inc. [1], is not sparing when it comes to eloquent statements, such as "world-leading," or even "industry standard." Moreover, it's completely open source, which is reason enough to investigate the product. How does it work under the hood? What functions does it offer? How does it position itself compared with similar solutions? What does Amazon have to say?
How MinIO Works
MinIO is available under the free Apache license. You can download the product directly from the vendor's GitHub directory [2]. MinIO is written entirely in Go, which keeps the number of dependencies to be resolved to a minimum.
MinIO Inc. itself also offers several other options to help admins install MinIO on their systems [3]. The ready-to-use Docker container, for example, is particularly practical for getting started in very little time. However, if you want to do without containers, you will also find an installation script on the provider's website that downloads and launches the required
...
Use Express-Checkout link below to read the full article (PDF).
comments powered by

Disqus