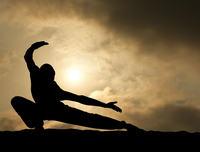 System temperature as a dimension  of  performance
Heat Seeker
Sensor tools can provide highly variable data from CPUs, GPUs, and a variety of sources. We look at some tools to verify the temperature of components on diverse hardware.
Excessive or just elevated temperature is sometimes the source of unexpected behavior in computing components – I faced it firsthand once, with runaway CPU heat burning through an older Slot I Pentium 3 processor. The cause was a detached heat sink, and some older hardware did not have built-in protection circuitry back then. I have also had fun experiencing intriguing boot failures from an overheating hard drive in a system equipped with one too many peripherals. In recent times I have taken a more preemptive stance, monitoring the heat build-up in a Raspberry Pi cluster as the case fan was replaced (Figure 1) [1]. To silence a desktop cluster, I replaced the built-in fan with a slower, silent fan made by specialty vendor Noctua [2]. Because the newer fan used fewer revolutions per minute to get the job done, I had to verify that the temperature inside the case remained roughly the same after the change:
vcgencmd measure_temp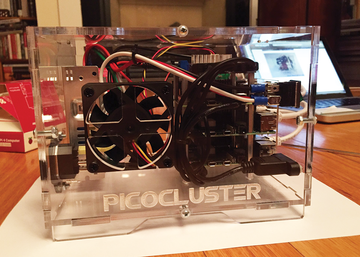 The output quickly demonstrated that the temperature remained within the same range it had with the older fan. The vcgencmd utility is a tool made by Broadcom to access the state of the VideoCore GPU found
...
Use Express-Checkout link below to read the full article (PDF).
comments powered by

Disqus