Canonical Offering a Beta Version of a Real-Time Kernel
The release of Ubuntu 22.04 (Jammy Jellyfish) has been met with almost universal praise. But the company sees certain use cases and scenarios that could greatly benefit from a real-time kernel. This insight has led Canonical to release a beta version built with the out-of-tree PREEMPT_RT patches included. This release is available for x86_64 and AArch64 hardware and is aimed at industries such as communication and manufacturing, that place a high priority on low latency.
Dan Lynch, Marketing Director at Intel, said of the new release, "Ubuntu 22.04 LTS's real-time kernel unlocks low-latency use cases for real-time applications like Cloud RAN." Lynch added, "Together with Canonical, we have validated Intel's FlexRAN SDK to enable OpenRAN implementations requiring pre-emptive real-time kernel capabilities to meet 5G latency requirements."
With the PREMPT_TR patchset, the real-time kernel enables businesses and developers to leverage Ubuntu for extreme latency-dependent use cases and provides deterministic response times to service events. This new release also makes it possible for companies to rely on the same platform. Or, as Radoslaw Adamczyk, Technical Lead at IS-Wireless says, "Now we have one platform for the whole stack, from bare metal with MAAS to Ubuntu OS, LXD VM, and Microk8s on the edge – tested, validated, verified, and secure."
To gain access to the real-time kernel version of Ubuntu 22.04, you must subscribe to Ubuntu Advantage for Infrastructure.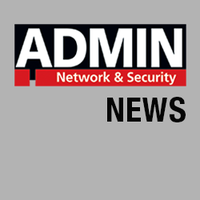 comments powered by

Disqus