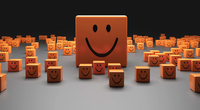 PowerShell OSDBuilder module
Image Manager
The PowerShell OSDBuilder module is designed to help admins maintain their system images while enforcing security.
Many system administrators use images to provide customized Windows installations that comply with company policies and requirements, so images of Windows are an important tool to help them keep their systems up to date while enforcing security. The PowerShell OSDBuilder module is designed to help manage the overhead of maintaining these images.
Online vs. Offline
Administrators are always happy to argue about which is the "better way" to manage Windows images: online or offline; however, there is no one answer to this question. If you want to maintain your Windows images online, you first need to set up a Windows installation (usually on a virtual machine) that suits your needs and then grab an image of it, either with Microsoft tools or third-party software such as Baramundi. This image then needs to be started up again for retroactive updates and refreshed after applying the updates. One argument in favor of the offline method, on the other hand, is the possibility of including updates automatically to the Windows images. One disadvantage of this method is that it is not possible to include desktop applications in a Windows image.
Neither method delivers an unequivocal knock-out factor. The IT department needs to decide which approach is the best fit for their systems. The PowerShell OSDBuilder module (Figure 1) offers one potential approach to managing images offline, which you then distribute with System Center Configuration Manager (SCCM) or some other tool. One big advantage of OSDBuilder is that all information is stored in a response file, so the file contains everything you need to update the image in question.
Use Express-Checkout link below to read the full article (PDF).
comments powered by

Disqus