SaltStack Acquisition Brings More Automation to VMware
After reading about the VMware purchase of SaltStack, a thought occurred to me that this acquisition might have well been pursued for a single purpose—to compete with Kubernetes. Although VMware is the ruler of the virtual machine space, as is, they didn't have the technology to compete with the cluster management found in Kubernetes.
So we asked Purnima Padmanabhan, VP and GM, Cloud Automation, Cloud Management BU, VMware about this very thing. Let's take a look at some of the responses.
"First off, instead of competing with Kubernetes, VMware is committed to helping customers build, run, and manage their software on Kubernetes. For years, VMware has contributed to the Kubernetes community and related open source projects."
Padmanabhan continued, "Our goal is to help our customers accelerate their journey to modern, containerized applications, and, with our Tanzu portfolio, we are well positioned to make that happen." She then gives us the key to unlock the door to this mystery when she says, "In addition, VMware's acquisition of SaltStack furthers the goal, by helping our customers automate their complete application to infrastructure stack." She adds to that, "Through automation, we help customers shrink the time it takes them to release new applications to the market; continuously expand their application scale, scope and business impact; and dynamically adapt their application and cloud stack to meet their changing needs."
So it looks as though VMware plans on leveraging the power of SaltStack to help empower automation and (probably) CI/CD.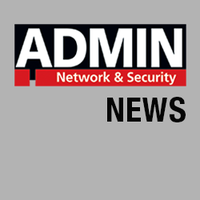 comments powered by

Disqus